British Sailing Team unveils Olympic test event line-up
Tokyo 2020 stars John Gimson, Anna Burnet and Emma Wilson will headline a stellar cast of athletes picked to represent Great Britain at the Paris 2024 test event.
The medal-winning trio are among a 14-strong squad that will take on the world's best in Marseille, host city of the sailing competition at next summer's Olympics, in July.
The test event is a dress rehearsal for the Games with only one entry per nation in each of the ten classes.
It's also a key performance indicator in the run-up to Paris 2024, where Britain will aim to maintain its title as the world's most successful Olympic sailing team.
Gimson and Burnett, Nacra 17 silver medallists at Tokyo 2020, will head to Marseille unbeaten in 2023 having chalked up wins at the Princess Sofia Trophy and Semaine Olympique Française regattas.
Windsurfer Wilson, who won Olympic bronze in the RS:X, has also enjoyed an impressive start to the season with victory at the Princess Sofia Trophy and bronze at the iQFOiL European Championships.
With many of the successful Tokyo 2020 team hanging up their wetsuit boots, including gold medallists Giles Scott, Hannah Mills, Eilidh McIntyre, Dylan Fletcher and Stuart Bithell, a new generation will get their chance stake their claims for a ticket to the greatest show on Earth.
Joining Wilson on the iQFOiL, one of two new sailing classes making their Olympic debut in Paris, will be Sam Sills, who won bronze at the Lanzarote International Regatta before clinching the top spot at the Princess Sofia Trophy.
With Formula Kite also set to debut in Paris, Connor Bainbridge and Ellie Aldridge have been chosen to compete at the test event off the back off bronze medals at the Princess Sofia Trophy and another for Bainbridge at Semaine Olympique Française.
A win at Princess Sofia followed by silver at Semaine Olympique Française was enough to secure Micky Beckett the coveted spot in the ILCA 7, while 2022 Princess Sofia silver medallist Hannah Snellgrove will fly the flag in the ILCA 6 fleet.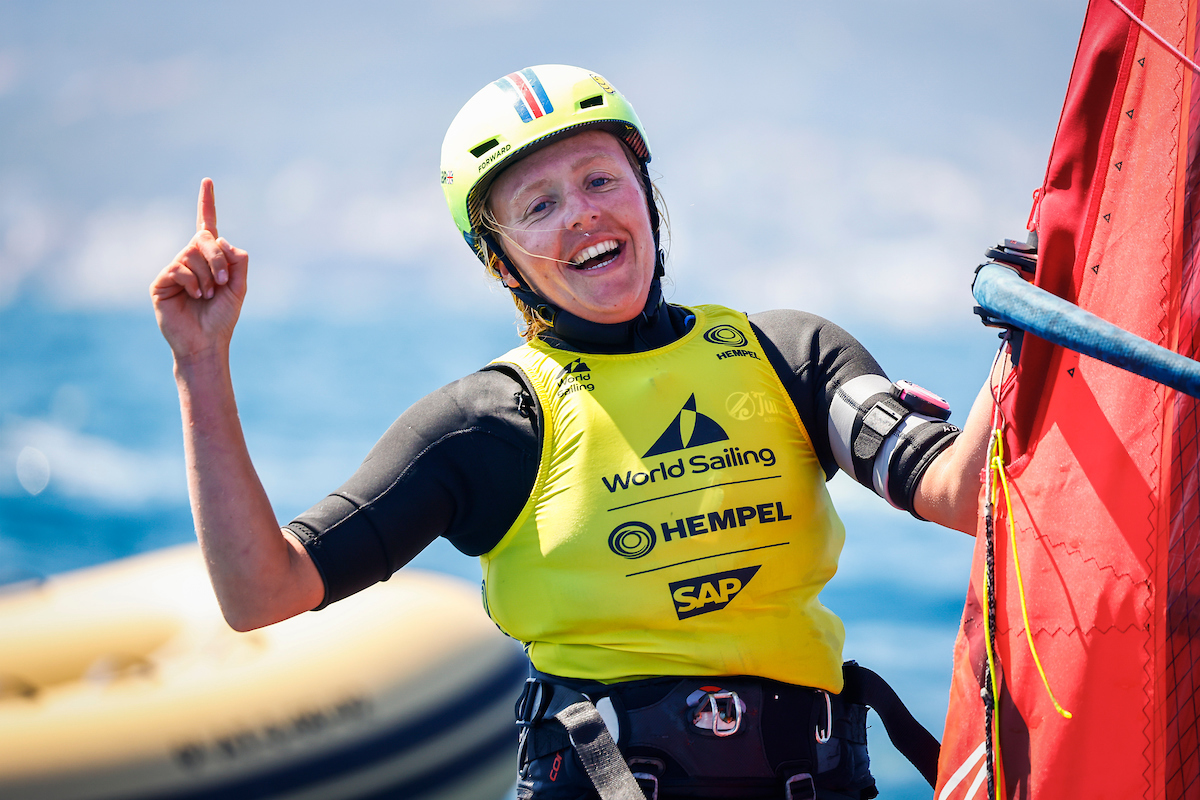 Stalwart pairing James Peters and Fynn Sterritt will take on the 49er fleet while two-time Olympian Saskia Tidey and test event debutant Freya Black will contest the 49erFX class.
In the mixed 470, the spot goes to Martin Wrigley and Bettine Harris. The duo only joined forces a few months ago but have put in some promising performances.
Selection for the test event, made by the RYA's Olympic Selection Committee, is a key step in the RYA's ongoing process to nominate athletes to go to Paris 2024 as part of Team GB.
It doesn't guarantee that these athletes will be picked to represent Team GB at Paris 2024.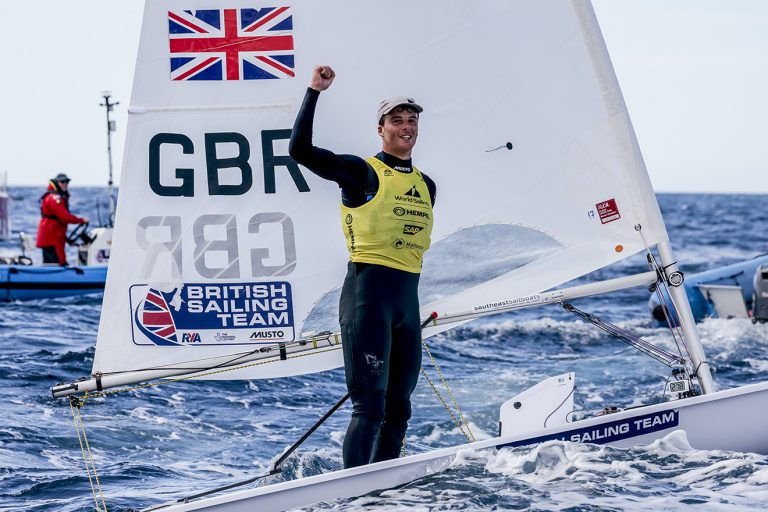 Mark Robinson, the RYA's Performance Director, said: "Attending the Olympic test event is always a key milestone in one's Olympic campaign journey and these 14 athletes, through their recent performances, thoroughly deserve that opportunity. With a number of equipment and class changes for Paris 2024 we have selected a great mix of up-and-coming performers alongside seasoned campaigners at the highest level."
The Paris 2024 test event runs from July 9 to 16, and results can be followed at the event website. Stay tuned to British Sailing Team social media for updates throughout the regatta.