Meet the team: Freya Black
---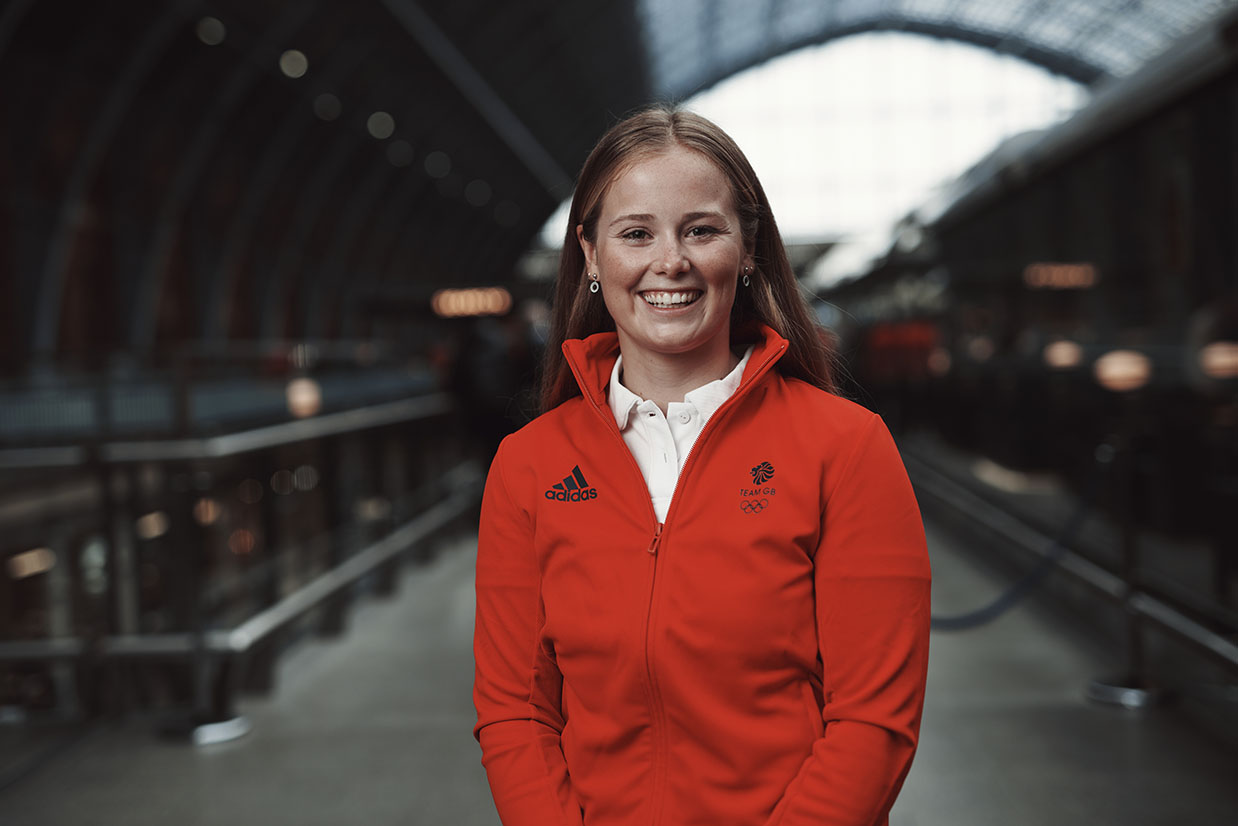 Olympic debut for rising star
Freya Black is used to being on an upward trajectory and now nothing can come between her and a Team GB spot at Paris 2024.
The Tunbridge Wells sailor has been selected to represent Great Britain in a 49erFX class partnership with three-time Olympian Saskia Tidey.
The pair qualified the nation after coming fifth at the Sailing World Championships in The Hague and Black, 22, believes the duo's exponential rise can contribute to a podium finish next year in Marseille.
"We've been improving at a rapid rate, at the last World Championships we came ninth and this Worlds we came fifth," Black said.
"We're just hoping the upward trajectory that we're on can continue. We feel that we've got a lot of areas that we can really progress in and make big jumps as a team.
"That will be really important for us compared to some of the more experienced teams.
"Our role within the boats are quite split so I always laugh that she makes the boat go fast so my decisions are easy. We'll definitely work together in making each other look good.
"We knew we had to be in the top 10 to qualify the nation so we set our aims quite high.
"And as a team we really work well under pressure so that's a massive strength of how we work together."
One to watch
Former junior European and national champion Black paused her studies at the University of Exeter to fulfil her Olympic goals.
The philosophy, politics and economics student will be a long way from her university town's Dawlish Warren Beach when she swaps training in Weymouth for the unpredictable conditions of Marseille.
And the 22-year-old insists that sailing comes first as she targets early success on her Olympic debut alongside the experienced Tidey, who she teamed up with at the end of 2021.
"With sailing you can never have a set plan, it's always changing," she added.
"The Olympics and sailing has always come first and my studying has always come second, I really want to achieve my goals in sport, I think the value of a degree is amazing but sport comes first."
"The past year has been great. We've been working so hard this year to make it happen and to work every day up to this.
"Without the support of everyone around us, there's no chance we'd be able to afford to compete at the highest level that we are.
"Me and Saskia are great friends, we get on really well and it's really easy because we have pretty similar personalities.
"We like similar things, we'll be playing tennis together when we have a bit of time off so it's a really easy dynamic."