WILSON CLAIMS IQFOIL EUROS SILVER
Written by Will Carson 23rd May 2022 European Championships, Featured-post, Team news
British Olympic medallist Emma Wilson took silver at the 2022 iQFOiL European Championships in Torbole, Italy, in her first major outing in the new Olympic windsurfing discipline.
Less than a year on from her bronze medal-winning performance at Tokyo 2020, Wilson proved her talent in the new foiling iQFOiL windsurfer having only swapped onto the equipment in September.
Wilson was dominant throughout the week and only missed out on top spot due to the new racing format which sees athletes compete all week to win a place in the winner-takes-all medal race.
Despite a 20-point lead prior to the medal race, ultimately Wilson was beaten when it counted by France's Hélène Noesmoen, the current world champion.
"It was a pretty good week for me. I put together a really good series over 20 races which I'm very proud of," said Wilson, 22, from Christchurch, Dorset. "Unfortunately, I finished second in the final race which means I finish second overall as the points from the races before don't count.
"I'm happy because I only started sailing the iQFOiL in September, but obviously its stings a lot losing the gold right at the end. I'll be back."
Narrowly missing out on joining her teammate on the podium was 2021 European silver medallist Islay Watson who finished fourth, while Saskia Sills was also threatening the top spots before injury on the penultimate day curtailed her chances.
Sills eventually finished in 23rd, just ahead of Catrin Williams who has recently joined the British Sailing Squad, the British Sailing Team's new development academy, in 24th and fifth U21.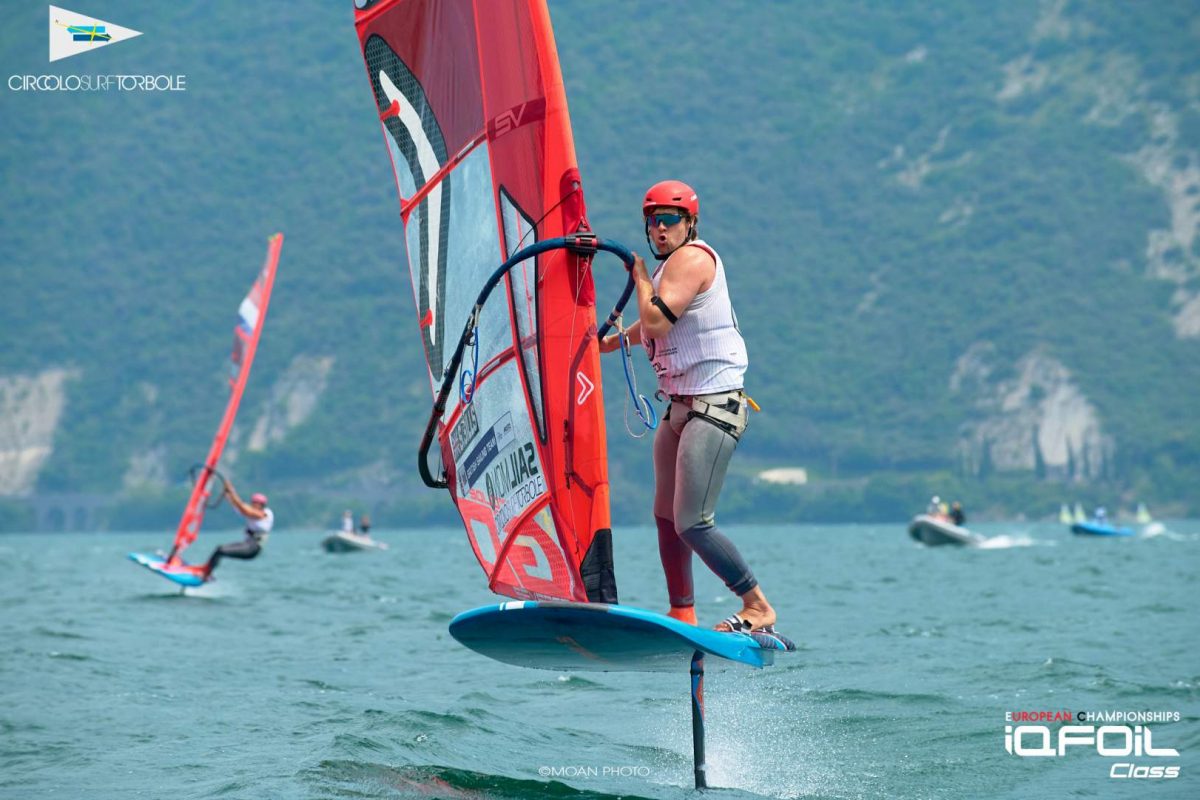 In the men's fleet both Sam Sills and Andy Brown made the medal race while Finn Hawkins continued his streak of U21 medals by taking bronze.
Sills, who finished fifth overall, said: "The week was very tough. I was happy to put together a consistent performance, there's been a lot of work going into this event and this season.
"The medal race was really hard. I did my best and gave everything. I got through the quarters and was in a good position in the semis.
"I was leading but then didn't have the best gybe and dropped my focus for a second, but that was enough to lose it. It was a great week though and good to be at the front."
Brown was eighth overall with teammates Matt Barton in 14th, Henry Bloodworth in 28th and Hawkins 29th in the main fleet.
Full results can be found at https://iqeuropeans2022.sailti.com/en/default/races/race-resultsall