Wilson scoops fourth at iQFOiL world champs
Tokyo bronze medallist battles broken toe to reach podium
Tokyo 2020 bronze medallist windsurfer Emma Wilson came within an inch of a spot on the iQFOiL world championship podium, eventually having to settle for fourth.
Wilson revealed after the regatta that she had been competing with a broken toe after suffering an injury in training just two weeks prior to the start.
A herculean effort from the 23-year-old saw her go into the medal race series in second overall, tied on points with first placed Marta Maggetti.
But the finals series in the iQFOiL class is a high risk affair, whereby only the top competitor goes through to the last round and the rest of the top ten fight it out for the remaining two places alongside them.
With the week's points effectively meaningless once the finals series begins, Wilson was forced to fight it out for a shot at the world title.
A third place in the semi-final wasn't enough to progress – so fourth overall it was.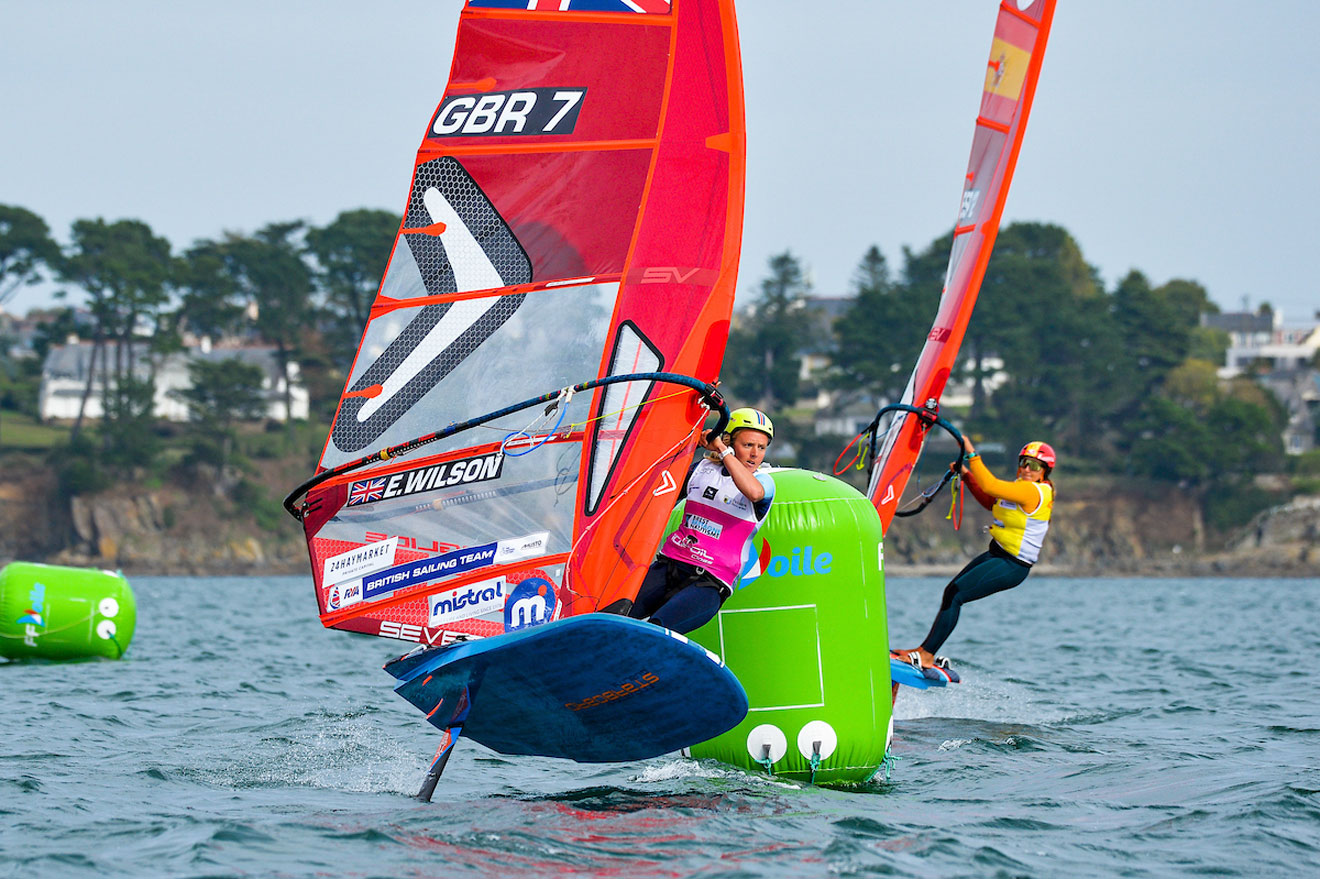 "It was a big week with many conditions, and I went in to the medal race in second but unfortunately couldn't keep that colour," said Wilson, from Christchurch in Dorset, who took silver at the European Championships in May.
"I'm pretty gutted but also pretty proud after breaking my big toe just two weeks before the event during a training session. Now it's time to rest and heal the toe. I'm motivated for more next season."
The British Sailing Team's Islay Watson just missed out on a spot in the medal races in 11th overall, while in the men's fleet Sam Sills was the top Brit in 16th overall.
Full results from the iQFOiL World Championships can be found here.
All eyes now turn to Israel where Wilson's Tokyo 2020 teammate and reigning Olympic champion Eilidh McIntyre will attempt to recreate that success alongside new helm Martin Wrigley.
Young guns Vita Heathcote and Ryan Orr will be looking to stake an early claim for a spot on the plane to Paris 2024 with a top result on the waters of Sdot Yam.
Racing begins today and concludes on Saturday October 29.